Find out if the Marsden Building Society Equity Release is ideal for you in 2023.
Free no obligation home valuation
4.15% Fixed For Life
No need to make monthly payments unless you want to
No advisor fees, broker fees or lender fees
Release up to 70% of the value of your home
What is Marsden Building Society Equity Release?
Marsden Building Society Equity Release is a tool that allows individuals to access the equity of their home without having to sell their property. This type of financial product can allow older homeowners to secure additional income streams, provide access to capital for investments or home improvements, or cover medical and care costs.
Types of Equity Release Providers
When considering an equity release product, it is important to consider all the types of providers available in the market. Marsden Building Society has a range of products and services to help customers find suitable solutions for their needs. Customers can choose from a variety of lenders such as banks, building societies, finance companies and specialist equity release providers.
Finding an Equity Release Adviser
It is recommended that before taking out an equity release mortgage, customers seek advice from a qualified financial adviser who specialises in this type of product. The adviser should ensure customers understand the full implications and potential risks associated with using their existing mortgage to access equity from their home.
Evaluating Equity Release Products
When searching for an appropriate equity release product, customers should be aware of the cost and fees associated with each option. They should also consider how long they will need the money for and if they are willing to pay interest on any withdrawals taken out over time. Customers should check if there are any withdrawal limits or penalties if they want to repay some or all of the loan before its term ends. Lastly, customers should compare different products side by side before deciding which one best meets their needs.
Is Equity Release Safe?
Equity release can provide additional money when needed but customers need to understand both the benefits and risks associated with this type of product. It is important that customers look into the security measures put in place by Marsden Building Society when considering taking out an equity release plan and discuss any concerns about financial security or value protection with an approved adviser prior to signing up for a plan. Furthermore, careful consideration should be given as to whether releasing equity from your home is really necessary; depending on a customer's circumstances other forms of borrowing may be cheaper or more suitable than taking out an equity release plan.
Understanding the Marsden Building Society Lifetime Mortgage Calculator
If you're looking to take out a lifetime mortgage, the Marsden Building Society Lifetime Mortgage Calculator can be a great tool to help plan your finances. With this calculator, you can explore the different interest rates, equity release schemes and options available for a one lump sum taken from the full market value of your property. This calculator is authorised and regulated by the Financial Conduct Authority so customers can be confident they are getting impartial financial advice.
What are the Benefits of Taking Out a Lifetime Mortgage?
When taking out a lifetime mortgage with Marsden Building Society, customers will benefit from tax free cash releases and tailored equity release options that suit their retirement needs – whether that's Retirement Interest Only (RIO) mortgages or retirement income plans. As well as this, outstanding loans can be managed more effectively with structured payments designed to make living in retirement easier.
What Does The Calculator Do?
The calculator works by helping customers work out how much they may need now and what their estimated maximum borrowing could be in future years. Customers will also receive an estimate of how much they owe each month based on their current circumstances and selected loan repayment terms. It allows them to compare different repayment choices to find the one that best meets their needs and budget.
Who Is Eligible To Use The Lifetime Mortgage Calculator?
The Marsden Building Society Lifetime Mortgage Calculator is suitable for those aged between 55-95 who own or partially own their home, have no dependents living at home and have sufficient equity in their home. Customers should bear in mind there may be charges associated with taking out a lifetime mortgage loan so it's important to seek professional financial advice before making any decisions.
Understanding The Marsden Building Society Retirement Mortgage Lenders
The Marsden Building Society is a provider of retirement mortgages, a type of loan that is secured against your home which can be used as an alternative way to raise money in later life. It is important to recognize that taking out a retirement mortgage is a big financial commitment and there will be legal fees, costs involved and other considerations to take into account before making any decisions.
Minimum Age Requirement for Applying
In order to apply for a Marsden Building Society retirement mortgage, you must be aged 55 years or older. This minimum age requirement applies regardless of your personal circumstances or state benefits, so it's important to make sure you meet the criteria before making any further enquiries.
Advantages Of Taking Out A Retirement Mortgage
A Marsden Building Society retirement mortgage may allow you to borrow money in order to raise cash if you need extra money or want to raise funds quickly without having to downsize your home. These types of mortgages are also flexible so you can spread out the repayments over several years or pay them off sooner if you wish.
Disadvantages To Consider
It's worth bearing in mind that when taking out a retirement mortgage with the Marsden Building Society there are certain risks associated with it due to the fact that your home is used as security for the loan. In addition, there may be additional fees or interest payments involved depending on your individual circumstances so it's important to make sure these are taken into consideration before agreeing on any terms.
Seeking Professional Advice
When considering taking out a retirement mortgage with the Marsden Building Society it's advisable to seek professional advice first in order to get an impartial view of what might work best for your own personal circumstances as well as understanding all the costs involved and possible implications of such a big financial commitment.
Marsden Pensioner Mortgage Broker
Marsden is a leading provider of financial advice, specifically to pensioners looking to purchase or refinance a home and access their sale proceeds. This can help them move into a new property, or receive smaller lump sums to fund later life expenses.
Taking Out A Home Loan
When taking out a mortgage for their main residence, pensioners may be subject to arrangement fees, depending on the lender's individual criteria. There is the option of borrowing jointly with another person if appropriate, and partial repayments can be arranged prior to retirement age.
Financial Advice and Support
Marsden provides tailored advice and support for pensioners who are considering taking out a mortgage in later life. This includes helping them understand their means tested benefits, as well as providing guidance on the different types of mortgages available.
Benefits Of Taking Out A Mortgage In Later Life
By taking out a mortgage in later life there are many potential benefits which can be accessed by pensioners. These include simplifying finances by consolidating existing debts; increasing disposable income; accessing tax relief; and freeing up some capital for income support payments or investments in other assets such as an equity release plan.
Protecting Your Home From Market Fluctuations
Taking out a mortgage in later life can also provide protection from any potential adverse market changes that may occur during retirement years. With fixed rate mortgages the interest rate will remain fixed throughout the term of the loan, protecting against any sudden rises in inflation or interest rates.
Introduction
The Marsden Group have been providing mortgages for over 70 years, helping thousands of customers achieve their property goals. When you are approaching retirement age, it can be difficult to find a suitable mortgage that meets your needs and provides security in the long term. This article will explore some of the options available to those who are over 70 and what kind of mortgages the Marsden Group provides, including home reversion schemes, local authority mortgages, HSBC lifetime mortgages and more.
Home Reversion Scheme
A home reversion scheme from the Marsden Group allows you to release equity from your property in exchange for a lump sum or regular payments. This could provide you with funds for essential bills such as solicitors fees or specialist qualifications. The amount released is based on your personal situation and open market value of the home and may be subject to restrictions depending on its value.
Local Authority Mortgages
Local authority mortgages allow those aged over 70 to stay in their homes if they are unable to access other forms of traditional borrowing due to lack of income or their age. It offers a fixed rate loan that is secured against your home which must be repaid when you die or move into long term care. This type of mortgage is significantly cheaper than other kinds on offer but also requires more stringent eligibility criteria such as a minimum housing cost level and meeting certain legal requirements set by the local council.
HSBC Lifetime Mortgages
HSBC lifetime mortgages are designed specifically for those aged 70 and over who want to stay in their own home without having to make any monthly repayments throughout their life time. The amount borrowed is typically calculated relative to the property's current value – any interest can be added at an agreed fixed rate or rolled up until it is paid back upon death or when you move into long-term care accommodation, whichever comes first. Due to its flexibility, this type of loan can be perfect for individuals whose circumstances change rapidly over time.
Marsden Building Society Best Mortgages for Over 60s
Are you over the age of sixty and looking to remortgage? Making sure that the finance you receive is in your best interest is important, especially at this stage in your life. The Marsden Building Society offers some of the best mortgages available specifically tailored for people above sixty years old.
Total Value
One of the key elements when choosing a mortgage is considering the total value of money that you will have left after all payments are made. With Marsden Building Society's remortgages, you are provided with a large sum of money – allowing enough to cover all costs associated with the new mortgage and leaving a substantial amount available to use as you please.
Reasonable Condition
When searching for a suitable mortgage, it can be difficult to find one that suits individual needs without taking away too much from oneself financially. However, Marsden Building Society provides mortgages in reasonable condition – catering to those who need flexibility but also require financial stability going into their golden years.
Lloyds Bank Remortgages
Marsden Building Society has teamed up with Lloyds Bank in order to provide customers with even more options when looking at remortgaging their homes. This further expands on their already comprehensive list of mortgages and allows more room for customers to find something suited specifically to them despite any medical conditions they may have or inheritance they want to leave for their family.
Cheaper Ways To Pay
Finding cheaper ways to pay off debts is beneficial no matter what age one is. With the help of Lloyds Bank, Marsden Building Society keeps competitive by providing customers with various methods on how they can make payments even easier than before – allowing them not only access to remortgages but ensuring that they need not worry about needing an enormous sum upfront in order to make payments regularly.
Understanding Marsden Building Society Remortgages
Marsden Building Society offers remortgaging options to help customers manage their debts and reach financial freedom. As with any big decision, it's important to thoroughly understand the remortgage options before taking action.
Taking Out a Lifetime Mortgage
For those looking for an option to "continue living in your home" while reducing the amount you owe, a lifetime mortgage may be the right choice. A lifetime mortgage allows you to borrow money secured against your property with no monthly repayments required until either you or your partner passes away or moves into long-term care.
ERC Member
If you have already set up an Early Repayment Charge (ERC) on your current loan, then becoming a member of the Marsden Building Society may be beneficial as this will give you access to lower interest rates if you choose to consolidate debts and remortgage with them.
Big Decision
Before making such a big decision, it is important to weigh up all possible options including sale of your home or taking out a new loan from another lender. This should only be considered as a last resort however, as there are other alternatives available such as consolidating debts using existing assets or releasing equity from your property with smaller chunks of money via a lifetime mortgage.
Long Run
It is also important to remember that when taking out a remortgage, it's not just about finding financial freedom in the short run, but remaining viable in the long run too. That means being mindful of future interest payments and making sure that any additional costs are taken into account before signing any contracts or committing to anything long term.
New Home
Ultimately, whatever the reasons for opting for remortgaging through Marsden Building Society – whether it's helps with debt consolidation plans or preparing for buying a new home – it pays off to do thorough research first and ensure that all i's are dotted and t's are crossed beforehand.
Understanding Marsden Building Society Lifetime Interest Only Mortgages
Lifetime Interest Only mortgages are a popular type of loan product offered by the Marsden Building Society. They offer customers aged 55 and over the option to release money from their home to help fund their retirement or assist with providing for loved ones.
Two Types
The two types of lifetime interest only mortgages available from Marsden Building Society are shared ownership and drawdown lifetime mortgages. With either option, you can continue living in your home and remain the owner of your property, meaning that you and/or your family may still benefit from any future increase in its value.
Better Option
For those looking for a better option than downsizing to a smaller home or taking out another conventional mortgage, this could be a viable alternative as no repayments on borrowed money is required until after death or entering long-term care. The amount released can also be spread across two tax years, giving borrowers more time to make the decision that's right for them.
Other Ways
There are other ways of releasing money from the equity in your home such as Equity Release Schemes (ERS), but they are not suitable for everyone as they come with certain restrictions – mainly being means tested benefits, so it's important to seek advice before making any decisions.
Get Advice
Before signing on any dotted lines it is recommended to get advice first; an independent financial adviser will be able to help you consider all the options available and discuss how best to proceed depending on your current situation and desired outcomes.
Marsden RIO Mortgage Providers
Are you looking for a mortgage provider that can help you move to another home without having the hassle of going through bad credit or no credit checks? Look no further than Marsden RIO mortgage providers.
Marsden RIO mortgage providers enable customers to get in touch and make monthly payments without any stress. They are able to take into consideration various types of financial situations and provide services that make repayments easier, meaning customers never owe more than their home is worth.
With Marsden RIO, consumers who want to move home don't have to worry about undergoing a "hard" credit check, or worse – be turned down due to a poor credit score or low income. Instead they are able to conduct a "soft" credit search, which allows them access to more competitive interest rates with no negative impact on their overall financial score.
In addition, Marsden RIO offers an online platform where customers can monitor their progress and keep track of payments at any time. This makes it easy for consumers who prefer self-sufficient accounts without having to call customer service regularly. Furthermore the online platform also gives customers insight in how much they currently owe so they always know what amount they should be paying monthly.
Lastly, Marsden RIO allows consumers additional peace of mind by allowing them access to contactless payment options such as PayPal as well as direct debit systems eliminating extra fees associated with manual account topping up or citing balances from one account type into another.
Marsden RIO takes pride in being transparent in its services and providing a safe environment where customers feel secure when opening an account with them. So if you're looking for a reliable mortgage provider who can offer you flexibility and transparency then look no further than Marsden RIO!
Marsden BS Mortgages for Over 55s
If you are an over-55 individual looking for a mortgage, Marsden Building Society (BS) might have the ideal solution for you. With their pensioner mortgages, Marsden BS can offer high quality services on interest-only retirement mortgages as well as standard interest-only mortgages, without having to go through the stress of dealing with high street lenders or other banking channels.
With Marsden BS, customers may be able to enjoy a rent-free existence and depend entirely on rental income from investments or other sources of retirement income if they wish. Furthermore customers can still get help from an independent financial adviser should they require it.
For those who want more flexibility, Marsden BS offer personal loans with lower levels of risk than most banks and mainstream lenders, allowing customers to fund projects such as home renovations or emergency funds in case of unexpected expenses.
The Financial Ombudsman Service provides support and guidance should something go wrong during your application process or if a customer is unhappy with how their case was handled. The ombudsman service is free to use and is available to act as a mediator between the customer and lender – they can even help provide compensation if needed.
Lastly, when choosing any mortgage option it's important to compare the deals side by side, that way you will be sure to find the best fit for your needs. Marsden Building Society's Later Life Mortgage is designed especially for over-55s who need more flexibility in terms of payments; ideal for those who are retired and living off investment income or pensioners – this could be the perfect choice!
Later Life Mortgages from the Marsden Group
The Marsden Group provides Later Life Mortgages with a range of features that enable customers to borrow money for retirement property. These mortgages have different terms, fees and criteria for loan repayment, and require an affordability assessment prior to being approved.
Loan Term
The loan term offered by the Marsden Group is flexible, allowing customers to choose the length of their mortgage in order to best suit their circumstances. Depending on the property value and other factors, loan terms can range from 5-35 years.
Arrangement Fee
When taking out a Later Life Mortgage from the Marsden Group customers may be asked to pay an arrangement fee. This is typically calculated as a certain percentage of the loan amount and may incur additional fees if applicable. The exact cost of this fee will depend on various variables such as property value and lending criteria.
Mortgage Advice & Affordability Assessment
Before applying for a Later Life Mortgage with the Marsden Group it is important to get professional advice as part of your affordability assessment. This includes getting information about potential mortgage providers, understanding lending criteria and assessing how much you can afford in mortgage repayments before proceeding with such large financial commitments. All applications are subject to approval by Prudential Regulation Authority (PRA) and must pass an affordability check before they can be authorised.
Best Loans for Pensioners from the Marsden Building Society
The Marsden Building Society offers a range of loans suitable for pensioners, including equity release loans that allow customers to access a tax free lump sum or regular income. It is important to understand the implications of such products, and to seek independent legal advice and financial advice before proceeding with an agreement.
Equity Release Council & Equity Release Advice
Pensioners looking at equity release options are strongly advised to consult members of the Equity Release Council who can provide valuable information about how such products may affect existing benefits. The council provides resources about the product and its risks, as well as equity release advice for those considering taking out such a loan.
Pay Interest & No Negative Equity Guarantee
When taking out an equity release loan with the Marsden Building Society customers agree to pay interest on the amount borrowed throughout the life of the loan. The society strongly promotes responsible borrowing, and all their agreements include a no negative equity guarantee so that repaying consumers will never owe more than their property value.
Equity Release Calculators & Early Repayment Charges
In order to best accommodate customer needs, the Marsden Building Society provides an online equity release calculator. This tool helps users analyse their budget and work out how much they could borrow based on their current finances, properly assessing affordability beforehand. Lastly, it is important to note that some early repayment charges may apply depending on the specific conditions of each loan agreement.
Interest Only Monthly Payments with the Marsden Building Society
The Marsden Building Society offers interest only monthly payments as part of their standard residential mortgage products. This type of loan allows borrowers to pay only the interest accumulated on their mortgage each month, without any reduction in the capital owed. This can be suitable for certain types of borrowers, such as older customers or those with a minimum property value requirement.
Standard Interest Only Mortgage
The Standard Interest Only Mortgage (SIO) is a product designed especially for clients who prefer to pay off the loan gradually over time, rather than paying back both capital and interest at once. With this kind of mortgage users will pay just the interest monthly, while retaining control over how quickly they choose to repay their loan later down the line.
Independent Mortgage Broker & Current Interest Only Mortgage
For those looking to take out an interest only mortgage it is advisable to contact an independent mortgage broker first. They can provide information about current interest only mortgages on offer and help find the best rates possible. It is also important to get advice from a qualified financial advisor before making any decisions regarding this type of loan agreement.
Older Borrowers & Standard Mortgages
Older borrowers may also benefit from considering standard mortgages instead of SIOs if their circumstances allow for it. These kinds of loans usually come with lower initial costs but require larger repayments each month as both capital and interest are paid back simultaneously over a pre-agreed term limit. Ultimately, it is important for each customer to use different comparison tools and/or seek outside advice before deciding which type of loan suits them best.
Who is the best for equity release?
Are you considering releasing equity from your home but don't know who to turn to? Deciding who to work with can be a difficult decision, and it is important to make sure that you are using a reputable company.
Here are a few tips to help you find the best company for equity release:
Talk with friends and family who have used equity release companies in the past and get their recommendations.
Do your research about different companies and read reviews online. Make sure the company has good reviews before deciding to work with them.
Ask potential companies about their experience in handling equity release transactions and how long they have been in business.
Choose an experienced solicitor or financial advisor who is experienced in equity release services and will provide reliable advice on what type of release is right for you.
When selecting a company, consider the fees they charge, as well as any additional costs associated with the process such as legal or financial fees which may be payable upfront or at the completion of the transaction.
Make sure that all documents related to your equity release deal are thoroughly checked by someone independent of both parties before signing anything legally binding so that you understand all of your rights and responsibilities properly before proceeding.
Can you get 100% equity release?
No, it is not possible to get 100% equity release. Equity release schemes typically allow you to access a portion of the value of your home, usually between 40-60%. The exact percentage will depend on factors such as the current value of your home and the age of the borrower(s). It is important to take advice from an independent financial advisor or solicitor who is experienced in equity release schemes before making any decisions.
What are the dangers of equity release?
Equity release can be a beneficial way to access money from your home, however it is important to be aware that there are risks involved. Here are some dangers to consider before taking out an equity release scheme:
Your estate may lose value over time through inflation and other market changes, meaning you could end up owing more than the amount released.
Interest rates on equity release schemes may be higher than on other forms of borrowing.
You may not have enough equity in your home if you need to make major repairs later in life when you cannot work or live independently anymore.
There may be fees associated with early repayment or closing out the scheme which could reduce your return on investment.
If you pass away before repaying the loan, this could leave your beneficiaries with a large debt which they will have to repay from your estate assets.
What is the criteria for equity release?
In order to be eligible for equity release, there are a few criteria that must be met. Generally, you need to:
Be aged 55 or older
Own a property in the UK (or Northern Ireland)
Have a mortgage balance that is lower than than the value of your home
Live in the property which is being released for at least six months of the year
Demonstrate an ability to pay off any existing debts with the money released from equity.
Are marsden building society reviews good?
The reviews for the Marsden Building Society are generally positive. Customers report that the staff are friendly and helpful, and that the processes are straightforward and easy to navigate. There are also many positive comments about the competitive rates, customer service, and the ability to access their funds quickly. However, there have been some negative reviews about slow response times from customer service and long wait times to open an account. Overall, it appears that most customers who have used the Marsden Building Society have had a positive experience.
Are mortgages for older borrowers more expensive than mortgages for younger people?
Generally speaking, mortgages for older borrowers tend to be more expensive than mortgages for younger people. This is due to the fact that lenders usually consider older borrowers as higher risk because they are closer to retirement age and are more likely to default on their loan payments. As such, lenders often require higher interest rates and deposits from older borrowers in order to minimize risk.
All You Need to Know About Santander Lifetime Mortgage Rates
As you get older, it can be difficult to access the money that you need to live. This is where lifetime mortgages come in; they allow homeowners over the age of 60 to access the value of their house without having to move out. Santander lifetime mortgage rates offer a range of different loan options, making them an excellent choice when looking for finance solutions during retirement.
The biggest advantage of taking out a lifetime mortgage with Santander is their competitive interest rates. They are one of the most competitive lenders on the market and have some of the lowest interest rates available. You will also be able to benefit from flexible terms, allowing you to make payments either in lump sums or regular monthly payments, depending on your individual circumstances.
Santander's team of experienced advisors will be able to help you find the best deal for your needs and ensure that you are getting value for money. Furthermore, there are no early repayment charges so if your circumstances change and you wish to pay off your loan early then this can easily be done without incurring any additional costs.
One other key factor worth considering when looking at Santander lifetime mortgage rates is their commitment to customer service; they strive to provide a personalised service that meets all your financial needs and requirements. This includes providing advice on debt consolidation, tax-efficient investments and more; all tailored specifically for you.
Over 60 Lifetime Mortgage offers more detailed information about these products so if you're looking for more information then visit their website today – no strings attached!
Access Mortgage Solutions for Over 60s
As you get older, it can be difficult to access the financing that you need. Fortunately, there are a number of options available when it comes to mortgages for the over 60s. Santander Mortgages for Over 60s have been designed with older individuals in mind, offering competitive interest rates and flexible repayment terms for those looking to purchase or refinance their home.
The key advantage of taking out a mortgage through Santander is the competitive interest rates that they provide. This means that you can find a loan that is tailored specifically to your needs without losing out on value. Furthermore, they offer flexible repayment terms which allow you to make payments either in lump sums or regular monthly payments, depending on your individual circumstances.
Santander's team of experienced advisors will also give you comprehensive advice and an understanding of all your options so that you can find the best mortgage solution for your needs. With years of experience in helping customers over 60 to secure the best loan product for them, rest assured that you are getting expert advice every step of the way.
Mortgage For The Over 60s provides more detailed information about these products so if you're looking for further insight into what is available then visit their website today – no strings attached!
Access Interest Only Mortgages for Over 70s
When it comes to finding finance solutions as you get older, interest only mortgages can be a great choice. Halifax Mortgages for Over 70s are designed with the needs of those in their seventies in mind and offer competitive rates that make them an excellent option when looking for financing options.
The biggest advantage of taking out an interest only mortgage with Halifax is the low-interest rates that are offered. This allows you to access the money you need without having to pay too much in interest payments. Additionally, flexible repayment terms mean you can make either lump sum or regular monthly payments depending on your individual circumstances.
The Halifax team of experienced advisors will also be able to provide advice on everything from debt consolidation to tax-efficient investments so that you can make informed decisions when considering finance options. Furthermore, they have a commitment to customer service and strive to ensure that all customers receive a tailored experience specific to their needs and requirements.
Halifax Interest Only Mortgages For Over 70s provides more detailed information about these products so if you're looking for more information then visit their website today – no strings attached!
Access Retirement Interest Only Mortgages from Post Office
Retirement interest only mortgages from the Post Office are designed to give those in their later years access to finance that suits their needs. Thanks to this product, you can purchase a new home or refinance your existing one without having to worry about rising repayment costs.
The key advantage of these products is the competitive interest rates available – meaning that you can get great value for money when securing a loan with the Post Office. Furthermore, they offer flexible repayment terms which allow you to make monthly payments or lump sums depending on what suits you best.
The experienced advisors at the Post Office will also advise and guide you through all stages of your application, leaving no stone unturned in order to ensure that you end up with the most suitable mortgage product for your needs. They understand how daunting it can be when taking out loans and strive to ensure that each customer has a tailored experience which leaves them feeling comfortable and confident in their loan agreement.
Post Office Retirement Interest Only Mortgage provides more detailed information about these products so if you're looking for more insight into what's available then visit their website today – no strings attached!
Halifax Interest Only Lifetime Mortgage
For many people, taking out a mortgage is an important but stressful life decision. It can be difficult to make the right call when it comes to finding a mortgage that best meets your financial needs. Thankfully, there are options available such as the Halifax Interest Only Lifetime Mortgage which can potentially provide you with much needed advice and assistance in making this difficult decision.
The Halifax Interest Only Lifetime Mortgage offers customers the opportunity to take advantage of their property's value without having to sell up or move out of their home. The amount taken is repaid on death or moving into long term care, and only the interest payments are required during the customer's lifetime. This provides a steady income for them throughout their retirement years as well as peace of mind in knowing that their house remains protected from any additional costs or unpaid debts upon death.
One advantage of the Halifax Interest Only Lifetime Mortgage is that it allows customers more control over how much they pay each month in comparison to other types of mortgages which may increase in fee amounts so long as interest rates remain low. Furthermore, customers have the chance to make lump sum payments against the loan whenever necessary, allowing for more flexibility when it comes to budgeting for other expenses. Additionally, customers who are unable to make regular repayments due to ill health may be able to claim discounts on their loan as well as receive additional support and guidance when it comes time to apply for these discounts if necessary.
It's important for potential customers who may be interested in taking out this type of mortgage should consult with a qualified financial advisor first before proceeding with any decisions. They will help assess your individual financial situation and advise whether this type of mortgage is right for you both financially and legally.
You can also find further information about the Halifax Lifetime Mortgage on their official website in order gain more insight on what is included and what types of fees you may incur during your application process along with any other relevant information regarding specific conditions you must meet during your loan approval period before signing a contract agreement for your own safety and protection against any unexpected debts or losses later down the track that could otherwise have been avoided through proper research beforehand about all related terms and conditions associated with taking out this particular mortgage option from Halifax bank specifically.
Equity Release with Barclays: The Benefits of a Lifetime Mortgage
For those looking for an alternative to traditional retirement income, equity release can seem like a godsend. By unlocking the capital tied up in your home, you can access a lump sum of money or regular income, allowing you to enjoy life during the later years of retirement.
One of the most popular equity release providers is Barclays. Their lifetime mortgage product offers homeowners aged 55 and over the chance to unlock some of the value in their homes. The lender provides their customers with different options for how to receive their funds; this could be as either a lump sum or as regular income, depending on what suits them best.
The biggest benefit of Barclays' life time mortgage is that it allows homeowners to remain living in their property without having to make any monthly repayments; instead they simply pay interest on the loan till the house is eventually sold when they pass away or move out into long-term care. This means that customers are able to use the money liberated by their equity release scheme without worrying about accruing debt or having to sell their family home.
In addition, there are no upfront costs associated with signing up for Barclays' lifetime mortgage service, meaning that customers don't need to pay hefty fees just for taking out a loan. The payments taken from any profits made at the end also tend to be quite low compared with other providers, making it a great option for those seeking good value for money from their equity release plan.
Barclays' offering isn't just limited to lifetime mortgages; its range also includes home reversion plans and drawdown products which allow customers more flexibility and choice over how they access equity from their properties.
It's worth bearing in mind too that each customer's circumstances will be unique so do seek independent advice before signing up with any provider – including Barclays – since they may not always be suitable for everyone.
Overall, if you're considering releasing capital through an equity release scheme then it's definitely worth looking into Barclays' range of products – barclays lifetime mortgage – since they offer competitive rates and flexible options tailored specifically towards those approaching retirement age wanting some extra financial assistance along the way.
An Introduction to Age UK Equity Release Calculator
Equity release can be an excellent option for anyone over the age of 55 who is looking for a way to access their home's value without having to move. Age UK offers an easy-to-use equity release calculator that can help you understand exactly how much money you may have access to through equity release and what your repayments are likely to look like in a given amount of time.
The calculator on the Age UK website has been designed with simplicity in mind, so taking a few moments to understand the basics should help you make an informed decision about whether equity release may be right for you. All it takes is inputting some basic information such as your age and current location, as well as details of your property, and the calculator will provide an estimate of what kind of lump sum or regular income could be released from your property.
If you would like more detailed advice on equity release, then Age UK also offers a number of ways to contact them directly, including via the telephone or their online advice service. Their experienced advisors can provide tailored advice based on your individual circumstances, helping you make a confident decision about whether this type of borrowing product might be suitable for your needs.
Equity release has helped many people unlock their home's value at later stages in life, but it is important that everyone fully understands all the potential risks associated with such products before making any decisions. The team at Age UK are highly knowledgeable and able to talk through any questions or queries that you may have about their equity release calculator or other relevant issues related to unlocking value from your home.
What You Need to Know About Leeds Building Society Retirement Interest Only Mortgages
If you're considering taking out a mortgage that can help you manage your retirement finances, look no further than the Leeds Building Society Retirement Interest Only mortgages.
Whether you're a first-time home buyer, looking to downsize or remortgage, Leeds Building Society offers competitive rates and flexible terms to suit all individual needs. With their wide range of mortgage options, customers can choose a retirement interest only mortgage that's right for them.
The process is simple – a customer can select one of the competitively priced fixed rate mortgages or variable rate mortgage products which have repayment periods of up to 25 years. On top of this, they also offer repayment holidays so customers can take advantage of any planned breaks in payments. Additionally, once you reach the age of 65 (or 70 in some cases) and have made relevant payments on time over the course of your loan period, you will be eligible for a flexible drawdown option allowing for refinancing at any point throughout your mortgage term.
It's important to note that when taking out any type of retirement interest only mortgage from Leeds Building Society, it is essential that the customer provides accurate information about their financial position to avoid any future issues or penalties.
To ensure this process is as stress-free as possible and give prospective customers extra insight into the product features available, Leeds Building Society Mortgage Reviews are readily available online providing detailed information on rates and terms offered by these mortgages so potential borrowers can make an informed decision when choosing a suitable outcome for their retirement plans.
All You Need to Know About NatWest Fixed Rate Mortgages
Are you looking for a fixed rate mortgage product that suits your needs? NatWest offers a wide range of attractive financial products and services to meet all of your individual requirements, including the NatWest Fixed Rate Mortgage product. Whether you're a first-time homebuyer, looking to downsize or remortgage your property, this product can give you the flexibility and assurance to make the right decisions when it comes to managing your finances.
NatWest's fixed rate mortgages start from 2 years up to 35 years with competitive rates and manageable repayments. And if customers are 55 or over, they may be eligible for a further reduced rate with NatWest's 60 Plus range of mortgages.
Additionally, customers have the option choose repayment holidays so they can take advantage of any planned breaks in payments. In addition, any accrued interest is also calculated on each monthly statement.
The application process for NatWest mortgages is clear and straightforward – after speaking with a qualified adviser who will provide guidance on which mortgage best meets your needs and wants, customers must fill out an application form with relevant information about their financial situation in order to complete the process successfully.
With these competitively priced mortgages, NatWest allows customers to secure long lasting financial stability while still pursuing their homeownership goals.
Here's What You Need to Know About Santander Equity Release
Santander is one of the leading banking and financial services companies in the world, and they recently released their equity offering. With this release, Santander has opened up more opportunities for customers who wish to invest in their company and reap the benefits of higher returns.
Santander equity release allows investors to access funds from existing investments so that they can use it for other purposes such as purchasing a new property or investing in a business venture. Furthermore, this type of investment also enables investors to benefit from lower costs and better asset protection.
The main thing to note about equity release from Santander is that all investments are made in full by the investor themselves, with no external assistance or funding being required. Furthermore, Santander also offers its customers protection against any fluctuations in the stock market and ensures that all investments are kept secure and safe.
As a result, customers can rest assured that their money will always be fully protected while they are making any kind of investment with Santander equity release.
In conclusion, Santander equity release is an excellent option for those looking for higher returns on their investments without taking on too much risk. It provides investors with access to funds from existing investments so that they can pursue other financial goals and remain secure financially at the same time. To learn more about Santander equity release, click here.
NatWest Affordability Calculator Mortgage
Are you considering taking out a mortgage with NatWest and want to know exactly how much you can borrow? The NatWest affordability calculator is the perfect tool for helping you estimate your maximum borrowing capacity.
The mortgage calculator takes into account your income, expenditure, existing credit commitments, and any other potential debt liabilities. With all of these factors taken into consideration, you'll be provided with a figure that will help you decide how affordable a mortgage could be for you.
For those looking for guidance on the retirement interest-only mortgages available from NatWest, Express Finance has information on the different options and what they offer.
All mortgages should be taken in line with your individual circumstances as one size does not fit all when it comes to home buying and financial commitment.
Exploring what's on offer from different lenders is an important step in making sure you get the right mortgage deal for you – so make sure to use the NatWest affordability calculator to find out exactly what budget is realistic for you when looking at mortgages.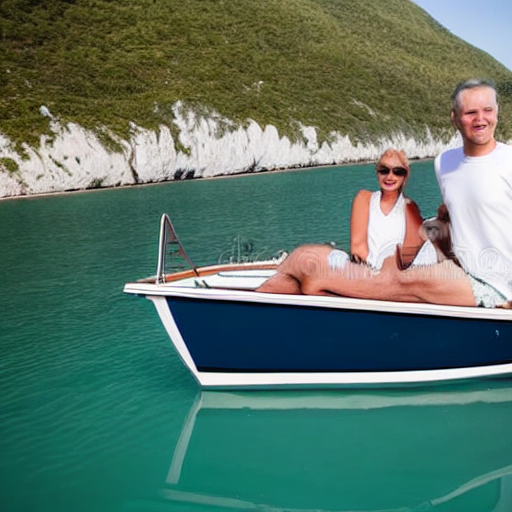 Halifax Retirement Interest Only Mortgage
The idea of retirement is something that many people dream of and the possible financial limitations can lead to a stressful situation. Thankfully, there are options like the Halifax retirement interest only mortgage that can help those who are looking for a solution.
This type of mortgage allows for a repayment schedule that starts in retirement when your income likely drops, but still allows you to access funds from the equity in your home.
With this option, you won't face any immediate repayments until after you retire, but the loan must be paid off by the time you turn 80 years old. You also have to keep up with other costs such as taxes and insurance while under contract.
Not only does this offer significant cost savings during retirement, but it also provides peace of mind knowing that there is no longer any risk of repossession or eviction due to missed payments or non-payment at all. This type of Halifax mortgage uses flexible terms and can even be tailored according to your specific circumstances so you know what repayment plan works best for your needs.
For details on how the Halifax retirement interest only mortgage works and how it could benefit you, visit Halifax Retirement Mortgage.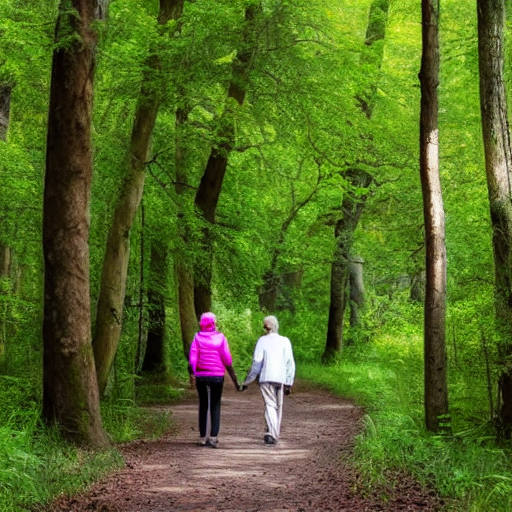 Best Santander Mortgage Rates
Finding the right mortgage can be tricky, especially when taking into account other factors such as retirement and age. Santander offers excellent mortgage rates for those who are looking for a solid financial option in retirement or those who are approaching their retirement years.
Santander's flexible repayment options make it possible to tailor the loan to your individual needs and provide a tailored solution that works to meet your specific requirements. This ensures that you always have access to funds during retirement, allowing you to maintain the lifestyle you desire without having to worry about any unmanageable debt.
The best part is that these mortgages are often much cheaper than standard mortgages due to the lower interest rates and longer repayment periods which minimise monthly payments while still ensuring an adequate amount of income remains available in the long run.
Additionally, Santander provides a retirement mortgage calculator which helps customers determine their eligibility and compare different deals to find an affordable loan suited towards their personal circumstances.
If you're looking for one of the best Santander mortgage rates, head over to Retirement Mortgage Calculator and start comparing today!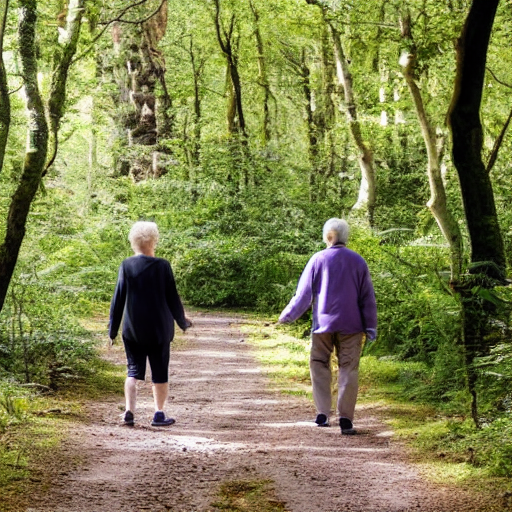 The Marsden Building Society Equity Release
Marsden Building Society
6-20 Russell Street, Nelson
Lancashire
BB9 7NJ
The Marsden Equity Release is Authorised by the Prudential Regulation Authority and regulated by the Financial Conduct Authority and the Prudential Regulation Authority.

The Marsden Lifetime mortgage is Registered in the Financial Services Register under no: 206050.

Marsden Building Society is a member of the Building Societies Association, the Financial Services Compensation Scheme and the Financial Ombudsman Service.

6-20 Russell Street
Nelson,
Lancashire
BB9 7NJ.
Aging gracefully in the comfort of one's home is a comforting thought, but financial security in retirement can often seem a distant goal. One popular way to secure additional income or a lump sum in retirement for UK homeowners is through equity release products, such as lifetime mortgages or retirement interest only (RIO) mortgages. These schemes essentially allow you to borrow money against the value of your home, while still retaining ownership.
A lifetime mortgage is one form of equity release. You take out a mortgage secured on your home, which does not need to be repaid until you die or go into long-term care. You retain full ownership of your home and can benefit from any increase in its value. A well-regarded provider, the Principality Building Society, offers competitive lifetime mortgage products. This mutual society has a long-standing reputation for providing reliable financial solutions to its members.
Alternatively, home equity release can provide a lump sum or regular income by selling a part or all of your home to a home reversion company. You can stay in your home rent-free until you pass away or move into care. However, it's essential to understand that you'll receive less than the market value of your property, as the provider must wait for their return. If you're considering home equity release, it may be worth talking to trusted providers like the Newcastle Building Society. They can guide you through the process and help you understand the impact on your future financial planning.
Another way to unlock the value in your home is through a Retirement Interest Only Mortgage (RIO). A RIO mortgage allows you to pay only the interest on the loan each month, with the loan balance paid when the property is sold. They are an excellent choice for those with a reliable retirement income who wish to maintain lower monthly payments. A reliable lender for RIO mortgages is the Bank of Scotland, a long-established institution with a range of financial products tailored to the needs of retirees.
Building societies like the Nottingham Building Society have made a name for themselves by offering tailored advice and customer-focused service for those considering equity release. Their expertise can be invaluable in helping you navigate the complexities of the equity release process and ensuring that you choose the option that best fits your financial needs and future plans.
Lastly, the West Bromwich Building Society is another excellent source of advice and product options. They have extensive experience and a range of options, providing you with peace of mind when making these significant financial decisions.
Equity release schemes like lifetime mortgages or RIO mortgages are not without risk. It's essential to understand that these will reduce the value of your estate and may affect your eligibility for means-tested benefits. It's highly recommended to take professional advice from financial advisors, and consider providers with a strong track record, like Principality Building Society, Newcastle Building Society, Bank of Scotland, Nottingham Building Society, and West Bromwich Building Society.
When used correctly, these tools can provide a significant financial boost in your retirement years. Still, they must be chosen with care, taking into consideration your long-term plans, future needs, and legacy considerations. With careful planning and the right advice, your home can provide you not just with a comfortable place to retire but also with financial security.